Atsushi AKIYAMA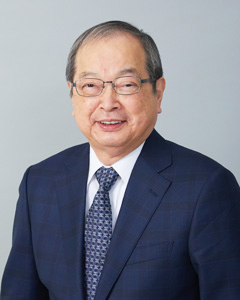 Atsushi Akiyama
Mr. Akiyama has considerable experience in a broad area of intellectual property (IP), that covers a wide range of IP matters, including patent validity and infringement analysis and opinions, patent mapping, agreement drafting, domestic and foreign patent application and prosecution, and design and trademark matters. His technological areas of expertise include various areas of mechanics, manufacturing and information technology with particular emphasis on vehicle interior resin products, automotive components, computer software and business methods.
Mr.Akiyama received a Bachelor of Law degree from Chuo University in 1975 and a Master's degree in Business Administration from Tama University in 2004. In 1982, he was admitted to the Japan Patent Attorneys Association (JPAA) and established Akiyama & Associates the same year.
Mr.Akiyama also has experience in designing software. He designed the patent search software "Atect MS-DOS Version" in 1992 and "Atect Windows Version" in 1995, and the patent mapping software "Patent-map-kun" in 1997.
Professional Memberships and Activities
Japan Patent Attorneys Association (JPAA)
International Association for the Protection of Intellectual Property of Japan (AIPPI)
Japan Institute of Invention and Innovation (JIII), Tokyo Branch
Japan Academy of International Business Studies (JAIBS)
Visiting Researcher, Socio-Business Research Center, Research Institute, Tama University
Director, Research Institute of Industrial Relations
Temporary Committee Member, Industrial Structure Council [2003-2005]
Chairman, Subcommittee on Distribution and Mobilization, Intellectual Property Policy Committee, JPAA [2004-2005]
Temporary Member, Industrial Property Council [2005-2006]